ANGELS IN THE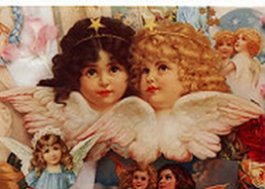 ATTIC ESTATE SALES LLC



ATTENTION SPECIAL VIP CUSTOMERS--WE HAVE AN E-MAIL LIST. IF YOU HAVE BEEN ON OUR EMAIL LIST AND NO LONGER ARE RECEIVING EMAILS PLEASE CLICK ON THE MAIL BOX ON OUR HOME PAGE. YOU MAY ALSO WANT TO CHECK YOUR JUNK MAIL FOLDER AND THEN PUT ANGELS IN THE ATTIC ESTATE SALES IN YOUR WHITE LIST. IF YOU HAVE ANY QUESTIONS ABOUT THIS SALE ON THE TIME, DATE OR ANY OF THE MERCHANDISE YOU CAN CALL FOR YOUR CONVENIENCE 602-861-0162 WE UPDATE THE HOTLINE EVERY WEEK AND YOU CAN LEAVE A MESSAGE IF NECESSARY.








DATE
DAY OF WEEK
Wednesday and Thursday
TIME
8 am until 2 pm both days
ADDRESS

Very fun treasure hunt..






EVERYTHING IS PRICED TO SELL








*
















We accept Visa,Mastercard call 602-861-0162 res or 602-920-2747 cell phone
SEE YOU THERE HAVE A GREAT DAY...

WE DO BUYOUTS ---- LARGE OR SMALL
HOME PAGE