ANGELS IN THE ATTIC ESTATE SALES

Thank you to all our loyal customers and new friends. It was a Hollywood success story and everything sold.

This is an email from Mr. O'Connor's daughter.





Dear Anastasia and Brian,

Bravo! You all are amazing! What a complete success!

Thanks to your awesome work, professionalism, integrity and just great people we sold all of my dad's collections. What a great time we had together and what a great fit we were! I really felt you and your friends were part of our family and easy to get along with. I have been spreading the word about Angels in the Attic and people are responding!

I'll never forget the day that Greg, (my honey), found you on the internet. We have just been thanking God for you and your business. We hope to continue our friendship and can you tell - I am just so excited that it is DONE! Now, if I can get Greg to stop buying all of dad's stuff on Ebay!

Congratulations on a job well done! And to many more!

Sincerely,
Alicia O'Connor Van der Veer

PS: We also loved all of the people that came to the estate sale. They were all so warm and friendly and had a great time asking questions and looking at all of dad's things. Thank you for coming!


THIS MONTH'S SALE






ESTATE SALE

OF

Donald O'Connor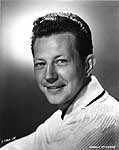 "Famous Hollywood Legend & Cinema Star"

A Tribute to his Life and Estate Sale in Sedona, Arizona

Friday - June 30 Saturday - July 1 Sunday - July 2, 2006

8:00/ 4:30 8:00/ 4:30 10:00/ 4:00

He had his Hollywood screen debut at age 12. He was in over 100 movies, motion pictures, TV shows & appearances. Movies such as: "Singing in the Rain", "Francis the Talking Mule", "No Business Like Show Business", "Beau Geste", "Anything Goes", "That Funny Feeling", "That's Entertainment", "Walking My Baby Back Home", "Yes Sir, That's My Baby", "Bowery to Broadway" and he hosted the 1st International Academy Awards picture show on T.V.

Donald O'Connor's Family has decided to let others enjoy his "Old Hollywood Era Memorabilia." Part of the proceeds will go to his favorite charities.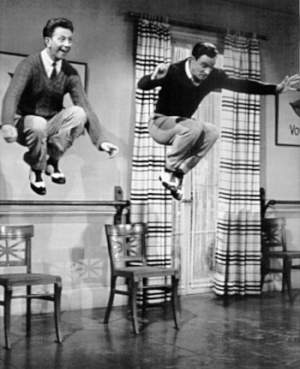 Hundreds of photos of famous Hollywood stars & many black & white photos, Autographed 1940-1950 hand-tinted lobby cards, over 800 old books, of which more than 100 are signed by famous authors, magazines, records, posters, (some autographed). Many costumes and props used in movie productions and on stage. His personal studio chair, golf club, antique lighters, tap dancing shoes, western hats, tuxedos, suits, trunks, cameras (etc).

Just think of owning a piece of "Old Hollywood". There's antiques and collectibles. A large collection of Lifetime Achievement Awards includes Baccarat & Waterfored crystal awards. Cameras, audio equip. and microphones all used on stage.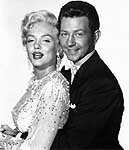 Antique Furniture, Western Art, pre-1950 Kachina dolls, antique dolls, Art Nouvear lanterns, fine quality vintage jewelry, designer clothes, gowns and handbags. Fine Sterling Silver Vases, Urn (marked Tiffany), also other Silver purchased at Tiffany, David Orgel Studio. Georg Jensen sterling, and Allan Adler sterling pieces. Bronzes, Statues, Beautiful Lamp, set all in Old Hollywood Style. His personal Black Lacquer Baby Grand Baldwin piano. His personal 1985 Rolls Royce Silver Spur with 56,000 miles. It is cherry red with tan leather and wood trim for only $29,500. Also includes an autographed photo of Donald with car and costume with tap shoes.
Also have a Lincoln Continental 1996 with 32 valve V8 engine with 46,576 miles. Custom paint job to match the Rolls Royce. White leather 4 door hardtop in pristine condition.

He purchased Joan Crawford's Home in 1960's with contents. Many pieces of hers are also included in his estate, such as Original Oil paintings, Old Prints, fine sterling silver and holloware.

We are hoping all of Arizona and our Loyal Customers will come and enjoy this "Once in a Life Time Sale." We want you to know the pricing will be kept at Estate Sale Prices not Museum Pricing.

Call Brian at our hotline at 602-861-0162, for web information visit: www.angelsintheatticestatesales.com

Home Page