Another Fine Estate Sale Presented by Angels in the Attic Estate Sales LLC.



ATTENTION SPECIAL VIP CUSTOMERS--WE HAVE AN E-MAIL LIST. IF YOU HAVE BEEN ON OUR EMAIL LIST AND NO LONGER ARE RECEIVING EMAILS PLEASE CLICK ON THE MAIL BOX ON OUR HOME PAGE. YOU MAY ALSO WANT TO CHECK YOUR JUNK MAIL FOLDER AND THEN PUT ANGELS IN THE ATTIC ESTATE SALES IN YOUR WHITE LIST. IF YOU HAVE ANY QUESTIONS ABOUT THIS SALE ON THE TIME, DATE OR ANY OF THE MERCHANDISE YOU CAN CALL FOR YOUR CONVENIENCE 602-861-0162 WE UPDATE THE HOTLINE EVERY WEEK AND YOU CAN LEAVE A MESSAGE IF NECESSARY.





Mark

your calendar for this fantastic sale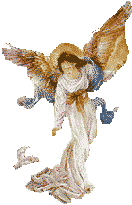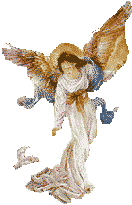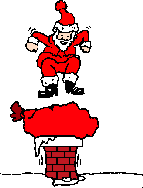 DATE
2nd and 3rd of December
DAY OF WEEK
Friday, and Saturday
TIME
8 am until 3 pm both days
ADDRESS
1110 E. Wagon Wheel 12th Street and Glendale, Phoenix 85020
CLICK HERE FOR MAP






World Traveler Socialite owned Biltmore Travel Agency Pristine







EVERYTHING IS PRICED TO SELL






Please bring your own boxes and wrapping paper. We are not able to supply these for everyone.







Pristine sale. You will love this sale all priced to sell. BRING YOUR VISA

Numbers given out at 7 AM


* The entire Estate is filled with her favorite Treasures. She shopped at Robb Stuckey, Neiman Marcus, LLadows, Bumble Bee Mercantile, Baker Furniture, La Jolla, B ella Dimora, Kay Baden Decoratives, Saks 5th Ave, Hasbrook Interiors, Century Furniture, Hancocok & Moore, Chelsea House. So her love of traveling and shopping for the finest of quality in Designer Furnture and and the Loveliest of Destinations in the World. She was the owner of Biltmore Travel Agency for many years. She also had a personal Designer to pickout her textiles and Decor.

* Robb & Sucky she had an interior designer. We have receipts for many of her collections and furniture.
* Maticoa Bay barrel chair side chest
* Cheeta pair France
* Down sofa ivory with tassels
* Yorkshire House INC from Spain furniture
* Mailand Smith - bowls, trays and boxes- furniture
* Neman Marcus Handweave Forrest Manor 45 x 56 tapestry with baroque finiales
* Ornamental wrought iron and cast iron Charleston architecture
* Century furniture barrel chair side chest concave curios
* Original oil 1960, 1970 and 1980
* Prints and etchings from Fleischer Museum reproductions
* Italian gold leaf 1960's mirrors
* Marco fine Arts Antique posters
* Solana Jose Karina bronze 51/500
* Listed artist Ann Chrasta
* Harriett Roudbush
* Etchings
* Chapma Greek style lamp
* Tall Marono vase
* Trend clocks by Sligh made in Germany 11inches wide 5 ft tall
* Baker Snap & Tuber
* Chinese red lacquer chest #888 antique brass hardware
* Kohler interiors 4 carved cabrollie
* Dining table glass top Malacca rattan & leather
* Chelsea House Parrot picture pair
* Round dining solid wood table claw feet 1990s
* Itchings signed John Bordin California artist
* Decorative bookends
* Ceramic parrot #135 made in Germany
* Men's designer attire Dapper Dan large and tall size clothes 11/12 shoes
* Tuxedo, vintage attire Pendolton sweaters Lamode La Eddie Baur Nutmeg Icod Ralph Lauren St. Croix antique cashmeir of Scottsdale
* Les Verita glass antons 1966 France Claude Carbonel
* Copeland spode black and white England 9 1/2
* Architectural engravings St. Paul's church and White Hall
* Silver and gold leaf frames with beveled mirror
* Leather tufted rocker Hancock and Moore
* Cable console 60 x 32 glass top
* Beelek (Red Mark)
* Hummels Germany with Bee
* Lladros
* Murano glass
* Delft candle sticks
* Asian decor
* Frosted owl hand made in Austria
* Large Asian bowl Republic of China 1990 signed Maitland Smith
* Marga Phoenix original Squaw dress
* King size bedroom suite bombe chest
* Night table Bombe chest ladie's dress with mirror
* 3 pc. armoire set with china closet beveled glass
* Cane back chair leopards seats
* Oval coffee table
* Patio Lyron & Shaw black/white Napolean
* Sofa, game chair and console table
* Sea Brook patio furniture
* Prelude chaise lounge
* Ladies vintage pop art style dresses skirt jacket
* Suede coat with fox fur 1960s
* St. John knits Eilleen Fischer Calvin Klein
* Entire walk in closet
* Contemporary and vintage lucite black and white Dior
* Native American silver turquoise belt conch
* Sasaki Tartin china set
* Shopping was a daily must, Wiseman & Gales, British Khaiki, Cume Laude, Polo. Over 40 receipts from Barrows, finest of quality. * Pristine Sale


CLICK HERE FOR PHOTOS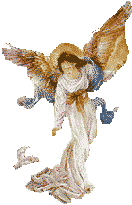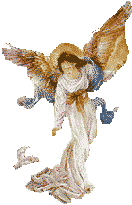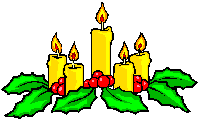 Hope to see everyone!!! Happy shopping!!!

Sign up for our email list.

Hotline weekly update 1-602-861-0162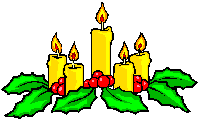 LITTLE LACEY JAN O7 WAS SENT TO US BY HALO ANIMAL RESCUE "LITTLE GUARDIAN ANGELS OF PETS" WE LOVE OUR LITTLE LACIE SHE WENT TO OUR PARENTS HOME..BRIAN AND MYSELF WERE SO IMPRESSED WITH THE VOLUNTEERS AND THE OWNERS OF THE ORGANIZATION WE DECIDED TO HELP ANYWAY WE CAN. THEY ARE SO LOVING AND ENDEARING TO THE PETS THEY SAVE FROM DEATH FROM THE POUND. AS A COMMUNITY LET US ALL HELP THEM. MAYBE YOU NEED A LITTLE EXTRA DOGGIE OR KITTIE TO LOVE IN YOUR LIFE. WHY NOT VISIT THEIR WEB SITE AT WWW.HALORESCUE.ORG AND THE HALO ANIMAL RESCUE BOUTIQUE AT 2500 S. 27th Ave, Phx AZ 85009 AND THE THRIFT STORE IS AT 11649 NORTH CAVE CREEK ROAD STE F, Phoenix AZ 85020. DUE TO CONSTRUCTION THINGS HAVE BEEN VERY SLOW. IF YOU HAVE ANYTHING TO DONATE PLEASE DROP THEM OFF. THEY HAVE A LOVLEY WEBSITE..NEXT TIME AT OUR SALE PLEASE DROP SOME CHANGE OR DOLLAR BILLS WOULD BE NICE IN THE SPECIAL "CONTAINER FOR HOPE.. WE HAVE COLLECTED OVER $400.00 IN THE PAST SALES THANK YOU EVERYONE FOR THE DONATIONS AND FUTURE DONATIONS...SINCERELY ANASTACIA


* Email me at angelsintheattic@saintly.com if you are not receiving emails for each sale and would like to be getting the updates.
BRIAN WILL NORMALLY PUT OUT THE SIGNS THE NIGHT BEFORE THE SALE. PLEASE FOLLOW THE SIGNS TO GET THERE EASILY. FIRST COME FIRST SERVED. CALL FOR MORE INFO 602-861-0162. REALLY FUN SALE.



Don't forget your Visa, Mastercard, or Debit Card but mostly don't forget your cash $$$$ .
Call 602-861-0162 res or 602-920-2747 cell phone




BE THERE OR BE SQUARE!!! HAVE A HEAVENLY DAY...
Home Page